THE FIRST ONE OF 21-22 SEASON
Even after 5 years going to Val Thorens the first week of December, you don't know what to expect, since its so early in the season and you don't know what to expect. The last 5 years we have had almost everything from new snow every day and full of powder to sunny days and nothing else but the pists.
This year we were very lucky. We went there from December 3rd to 8th, and some days before we were really excited looking at the snow reports. If everything they said was real we should expect more than 1.4m snow depth.
We arrived Friday afternoon and the road was already white from the snowfall of the days before. We unpacked everything and went to sleep. We woke up with a heavy snow, and it was supposed to be like that all day. There was limited visibility and it was hard to ski, you could not see the bumps and it was freezing. Somehow we managed to do some slopes and some off piste lines. The next day was pretty much the same.
Against all odds and reports, Monday wake us up with a blue sky and a powerful sun. It was freezing but sunny. We jumped out of bed, had fast and heavy breakfast, we knew it was gonna be a long day. Everything was white, from the Val Thorens streets to the Aguille de Peclet (3561m), we had never seen so many snow there. We skied until they closed, it was so nice to have a sunny day full of powder. It was really deep and the snow was super light. That night snowed again, heavy snow again, so we found new lines in the slopes. The old ones were covered in fresh snow and we couldn't believe how much lucky we were, all night snowing and sunny during the day.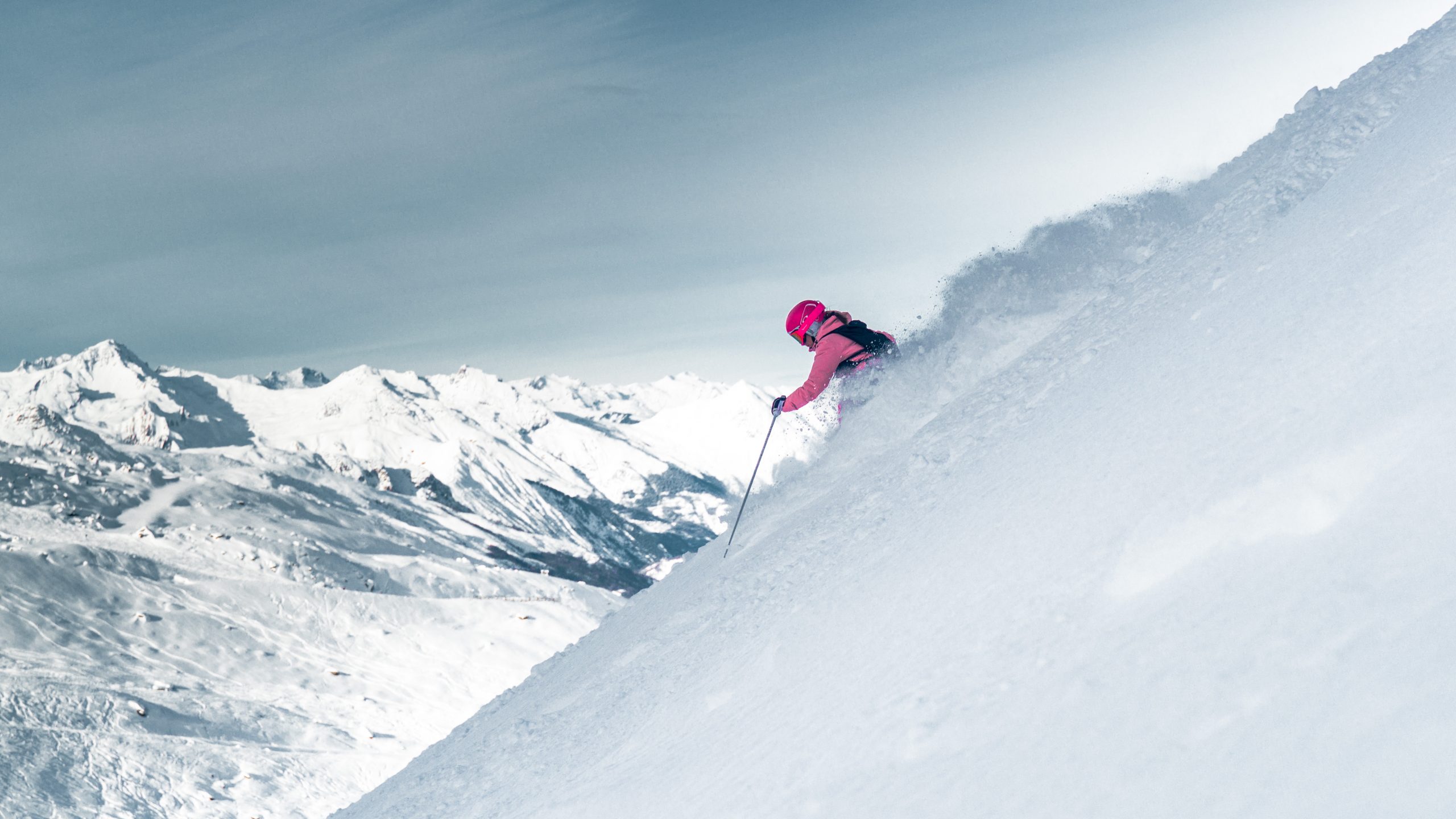 It is true that since it was the first big snow of the year, there was ni big base below and we have to say we skied over some rocks and damaged the skis a little bit, but it was totally worth it. We were skiing new lines every time we took the ski lift and we explored more and more, so it was okay to damage a little bit the skis.
Needless to say it was the best start of the ski season I have ever had. And stay tuned because more awesome things are coming this winter…